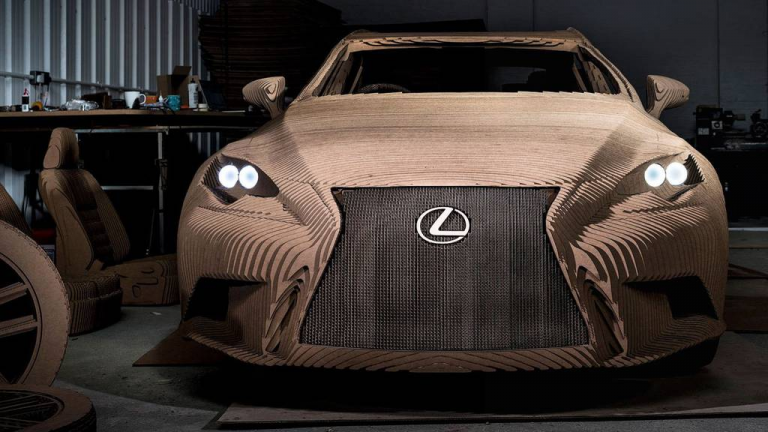 Traditional model making is defined as the creation of a scale replica of anything, from people to places and from ships to cars. Ship models have been historically built using the method of creating a skeleton of the hull and then adding the planks before finishing the deck details and fixtures. It was this concept of classical model making that Premier Ship Models was founded on in 2001. Since that time the requirements of our customers have changed and in this blog we look at the development of that process along with the implications it's had for our team.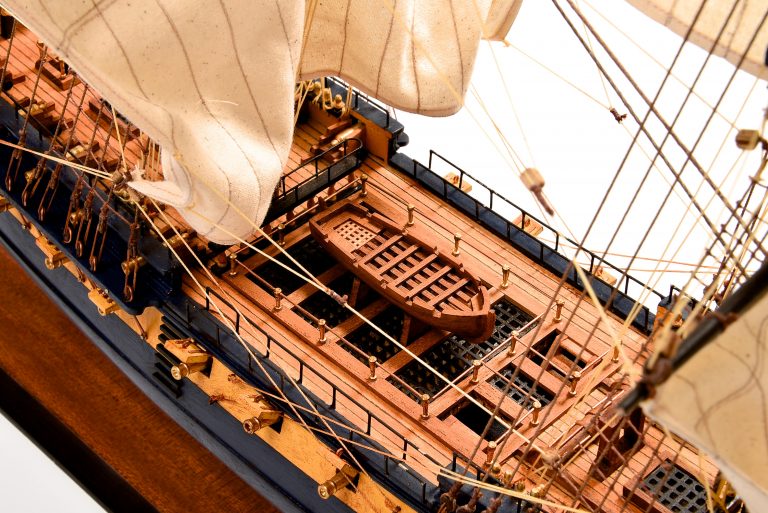 With a heritage in Mauritius, our Director knew of the art of model making from the various workshops that operated on the island. These workshops mainly served tourists, offering beautiful handmade models of historical vessels. Knowing there was a market for similar models in the UK, he set up Premier Ship Models. The desire for historical ship models made using traditional methods was prevalent then and still is now to an extent but the company has since grown to offer so much more.

As the company grew, we received more enquiries from different types of customers, most notably companies in the shipping, yachting, museum and interior design industries. These companies had less desire for historical ships and so as our customer requirements changed so did the skill and resourcefulness of our workshop. The models were still made from wood but the finishing process involved the introduction of fibre glass and the superstructure required a greater level of craft to achieve the smooth lines and edges seen in more modern vessels.

By 2012, the workshop was producing highly detailed models of chemical tankers, container ships, modern yachts and sailing vessels including two 4-metre tanker models for the Danish Maritime Museum. By opening up our services to the corporate sector and demonstrating that we had the skills to build more modern vessels, this led to more challenging enquiries from our customers.

Sales & Project Manager Aytac notes that "In the 4 years I've been a part of Premier Ship Models, my conversations with clients and the projects that we've completed have always been different and provided a new challenge for the company to deliver." It wasn't just the quality of the models required but also the quantity. This meant we had to increase our production capacity through the recruitment and training of more model makers. This year we successfully delivered 6 models to the National Museum of Qatar in time for their launch. This project demonstrated the ability of the workshop to deliver larger quantities of models that still met the quality standards of institutions such as museums. It also involved a great deal of research as the client had little information about the models they wanted built. The research phase is now part of our process when constructing custom models and once again has required us to evolve and find the necessary resources to carry out this work.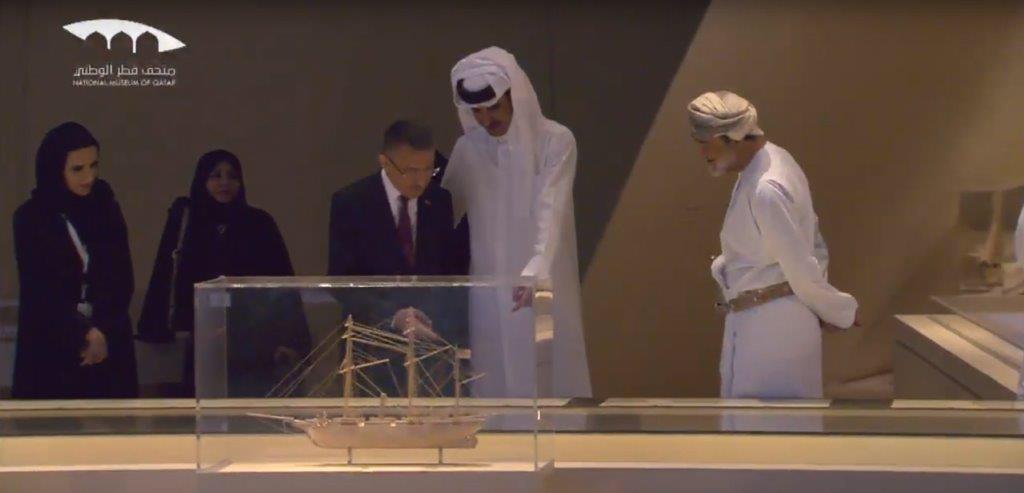 Having handled customer requirements throughout the years we now recognise that another important factor for customers is the speed in which we can deliver. It used to be the case that customers were happy to wait up to 6 months for a model as they knew it was being individually handmade and therefore it was unique to them. Corporate clients (such as museums) still have a demand for quality but in order to meet their internal deadlines can sometimes require models much faster. This is where the addition of technology such as laser machinery and 3D printers can help speed up production.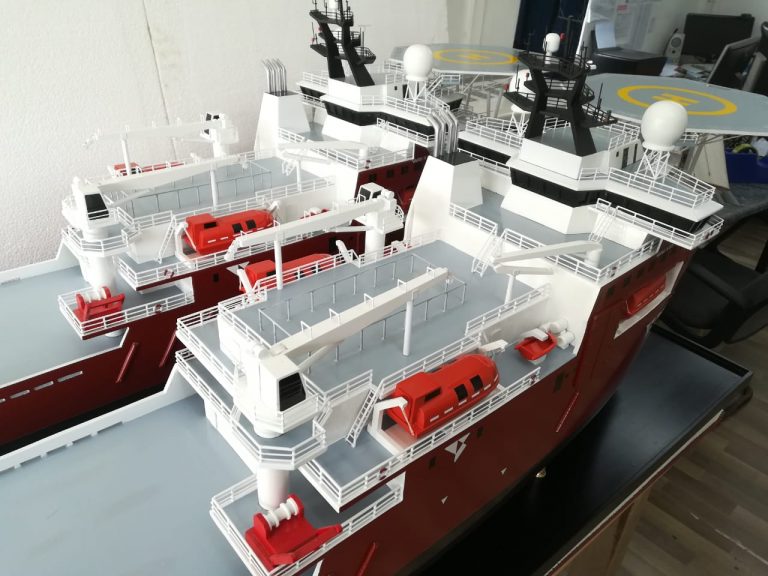 The introduction of technology in to the model making process is not a straightforward solution as technology also requires the human skillset necessary to operate the machinery. This has required us to arrange training for our existing model makers and recruit additional team leaders with a more technical, engineer-based background. This process is an another example of how we've had to adapt as a company and team in order to meet the growing requirements of our clients.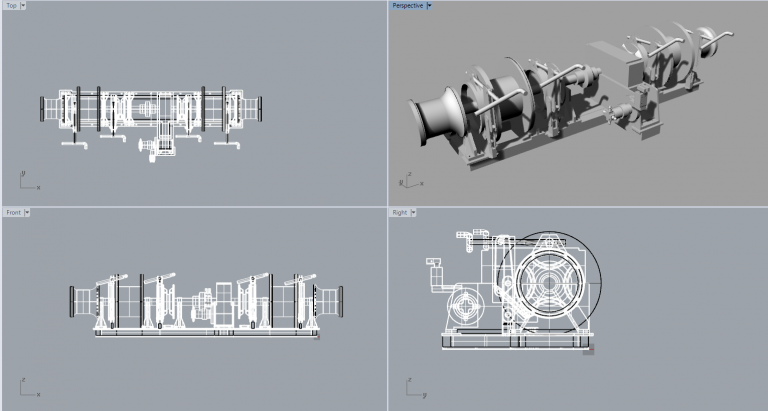 Company Director Rashid reflects on the development of the business, noting that, "The main change in our business has been a shift of clients from retail to corporate and the type of ships we are now dealing with (LNG's, oil platforms, submersibles etc.). The other main change has been the impact of technology on the business. Our clientele base is more worldwide than ever, which has had a cultural and logistical impact on our business. And finally clients wanting an end to end service from Design, 3D rendering, manufacturing up to and including installation."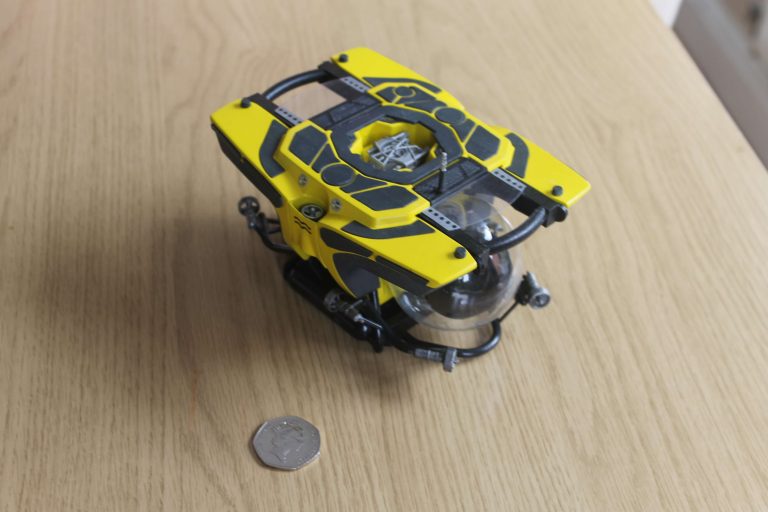 Making a model using machinery rather than the artistic hands of a model maker arguably makes it less unique, however it allows us to deliver it faster and also leads to a greater level of detail and accuracy. Using a 3D printer for example, allows us to print to the same thickness of a strand of hair. This fact demonstrates how far we can go in creating a scale replica of something as it allows us to quite literally recreate a smaller version of the real ship. The need for more accurate models over more "artistic" models is something we have seen more and more in recent years and is especially prevalent when talking about technical and commercial vessels. One recent case of this is the model of the Glen Lyon that we made for BP (which was 3D printed).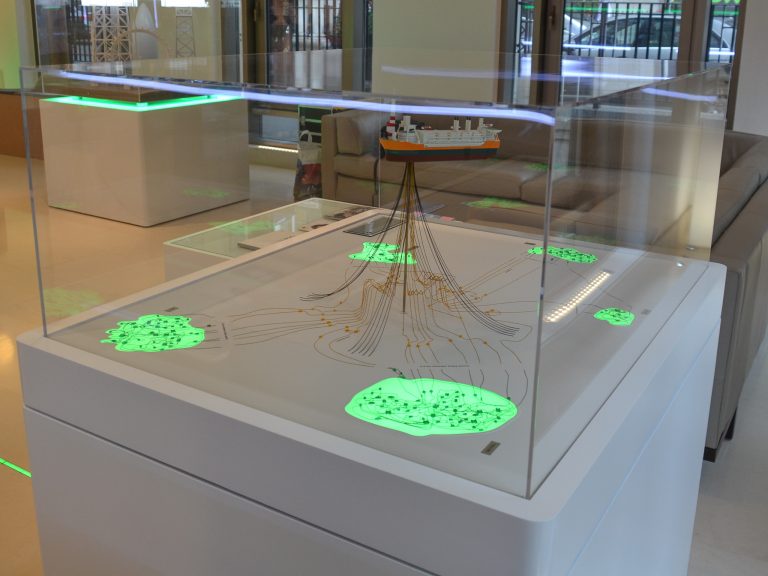 As well as addressing our own internal processes and resources, we've also started working with a wider variety of suppliers who can assist us in delivering projects for our clients. This has included mostly 3D modellers, who support the idea that technology has a closer relationship with modelling now more than ever. Speaking about their project for Lexus, Scales & Models Director Ruben Marcos says "This job for Lexus would never happen if it wasn't for technology. From CAD work to laser cutting and then eventually the traditional approach."
Some customers no longer require a single model to display in their own way. We've been receiving more requests to offer not only the model but to design and create an entire display (that incorporates that model in some way). The Glen Lyon is a good example of this, as we had to not only 3D print the model but also create the entire diorama and provide the case as well, all of which featured LED lighting. Another recent example of this is a project we've just finished for a cruise ship being launched later this year. They required a display to put in their restaurant bar, which ended up being a visual map of the world with historical ships placed at different locations on the map in "glass" bottles (which were actually acrylic). This project demonstrated how we can provide an end to end service as we needed to design and create the map, which was made from 7 different panels, the bottles and the models themselves along with instructions for the client to install them on the cruise ship.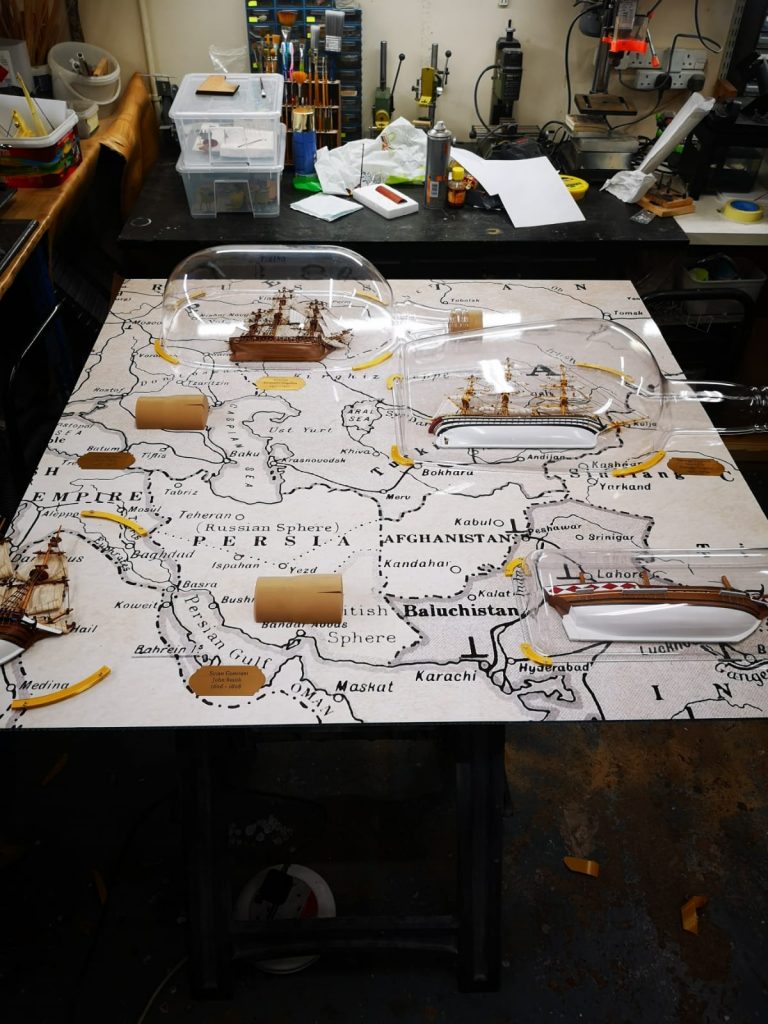 As highlighted earlier, the typical requirement for Premier Ship Models used to be a private individual wanting a single historical model to display in their home. This has evidently changed and meant that we as a company and a workshop have had to adapt in order to meet the increasing requirements of our customers. The process of constantly evolving is an exciting one and we look forward to more challenging requirements in the future. You can stay up to date with our latest projects by following us on social media using the links below.
Facebook | Instagram | LinkedIn